Glass and wood Dining Furniture (The Sims 4)
Dining set consists of 4 objects: dining table 3×1, 2×1, 1×1 and dining chair.
All objects consists of 18 recolors: 6 wood and 12 glass recolors.
All item you can find in category Dining Chairs and Dining Tables (50$, 75$, 100$ and 125$).
This meshes is created in original game and should work with any addons.
Update 07 Aug 2016: added fix version for the game pack «The Sims 4 Dine Out»
В наборе 4 объекта: обеденные столы длинный (3х1), средний (2х1), маленький (1х1) и стул.
Объекты созданы на основе базовой игры и не требуют наличия дополнений.
Для каждого предмета создано 18 перекрасок: 6 под дерево и 12 прозрачных стеклянных.
Все предметы можно найти в категории Обеденных стульев и Обеденных столов (50, 75, 100 и 125 симолеонов).
Обновление 7 Авг 2016: добавлена исправленная версия для игрового набора «Симс 4 В ресторане»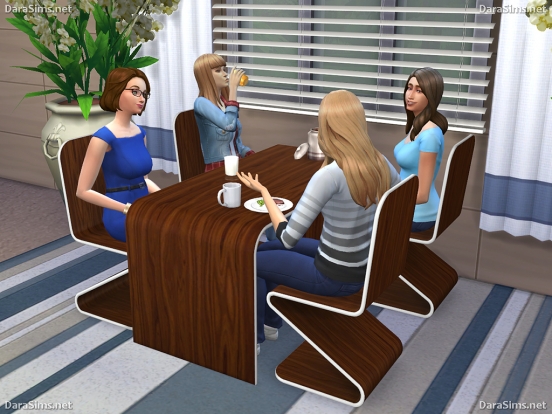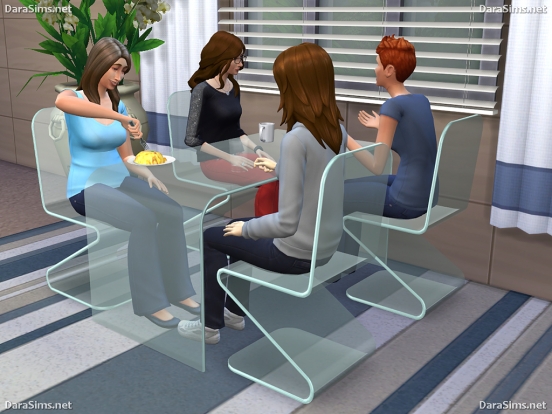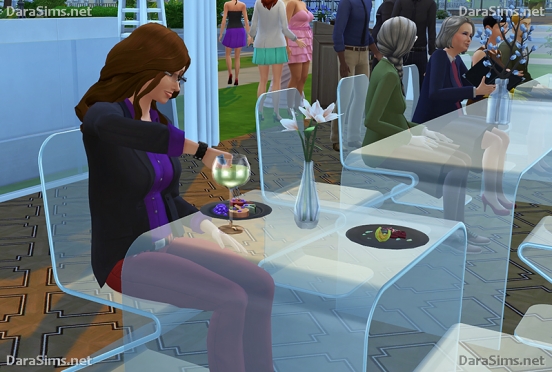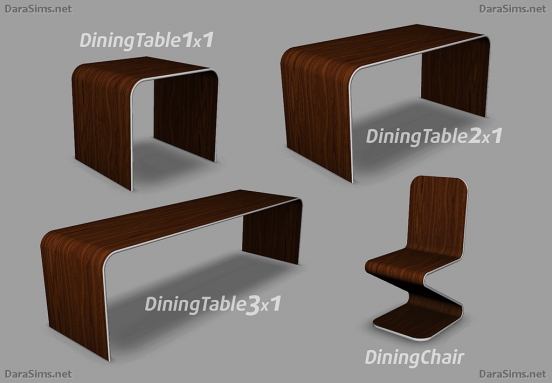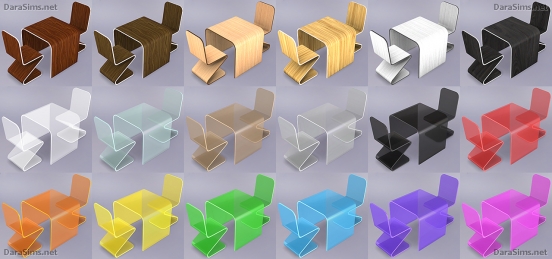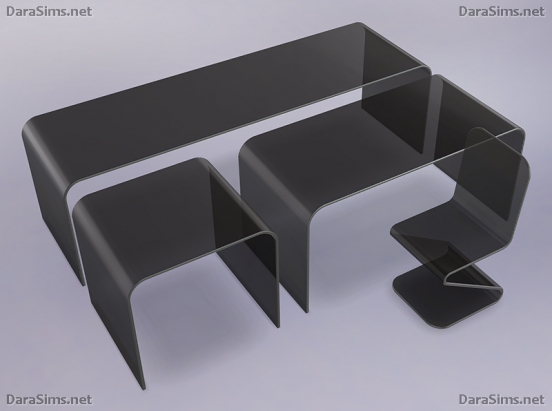 Required



Polygon Counts
Dining Chair (стул): vertices 738, faces 828
Table 1×1 (маленький обеденный стол): vertices 280, faces 284
Table 2×1 (средний обеденный стол): vertices 280, faces 284
Table 3×1 (большой обеденный стол): vertices 280, faces 284