Laundry Decor Set (The Sims 4)
This meshes is created in original game and should work with any addons.
You can find all items in category Decor – Clutter / Sculpture / Misc Decoration and in category Bathroom Accent (2$ & 5$).
All meshes are possible to recolour.
Update 08 Aug 2016: fixed laundry basket (LOD disappeared with distance).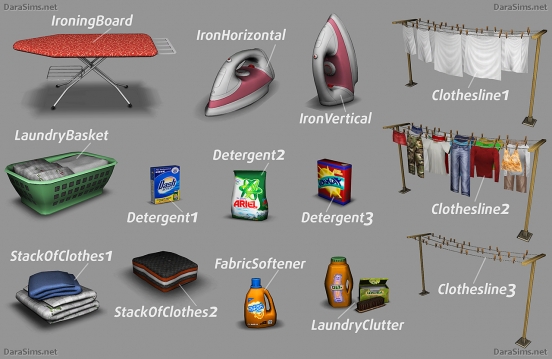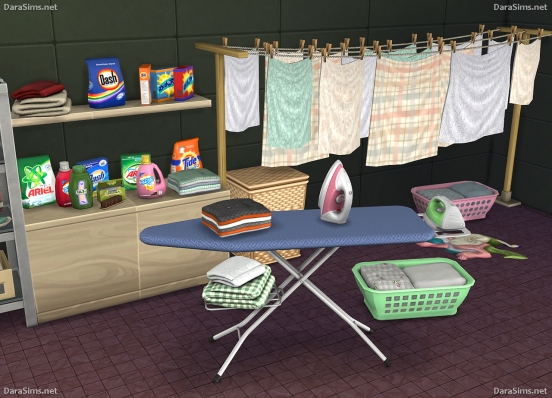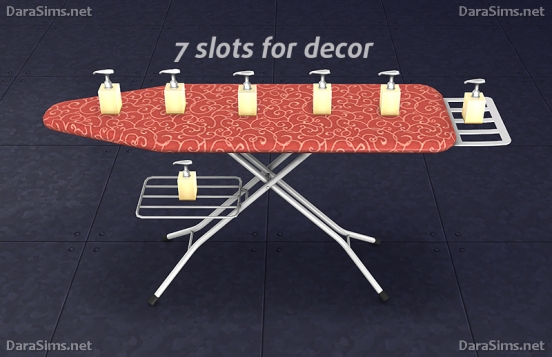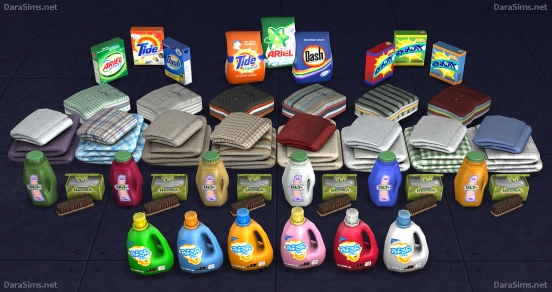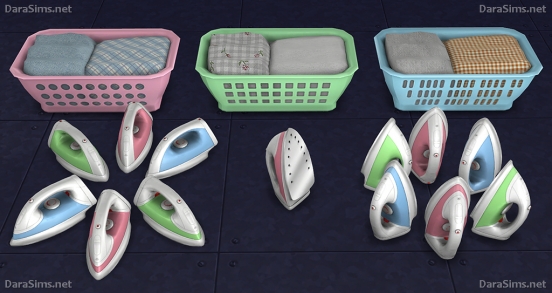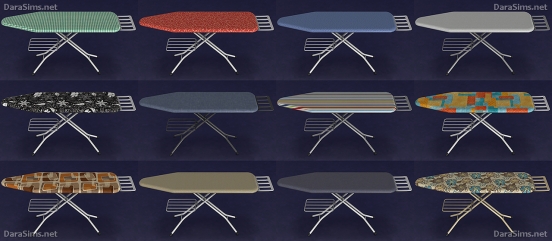 Required



Polygon Counts
Ironing Board: vertices 1473, faces 1762
Iron Horizontal: vertices 1566, faces 2298
Iron Vertical: vertices 1558, faces 2298
Laundry Basket: vertices 284, faces 384
Stack of Clothes 1: vertices 908, faces 1612
Stack of Clothes 2: vertices 168, faces 212
Clothesline1: vertices 2790, faces 2036
Clothesline2: vertices 3431, faces 2310
Clothesline3: vertices 1940, faces 1148
Laundry Detergent 1: vertices 77, faces 44
Laundry Detergent 2: vertices 128, faces 178
Laundry Detergent 2: vertices 44, faces 36
Fabric Softener: vertices 157, faces 216
Clutter Laundry: vertices 536, faces 486