Flower Set 2 (for The Sims 4)
Set consists of 3 objects: mixed bouquet, delphinium and gerbera.
You can find all flowers in category Decor – Plants (all for 15 simoleons).
All meshes are possible to recolour (all swatches are shown in the pictures below).
This meshes is created in original game The Sims 4 and should work with any addons.
В наборе 3 объекта: смешанный букет, дельфиниум и гербера.
Каждый из объектов перекрашивается (все варианты перекрасок показаны ниже в скриншотах).
Меши созданы в базовой игре Симс 4 и не требуют наличия дополнений.
Все цветы можно найти в разделе Украшения – Растения для дома (все за 15 симолеонов).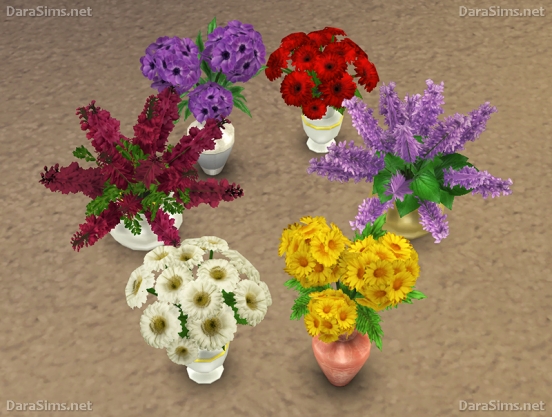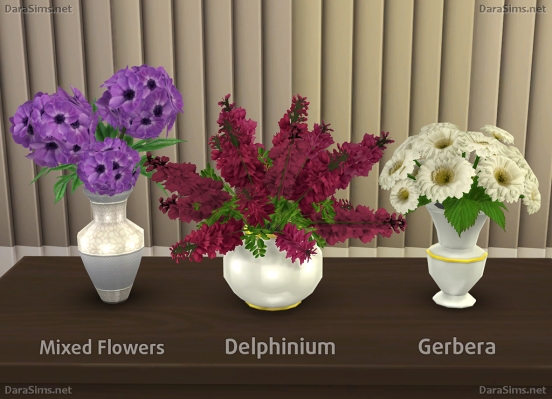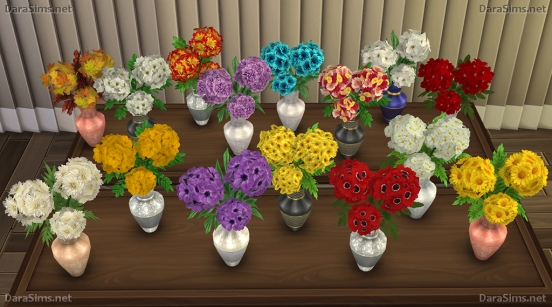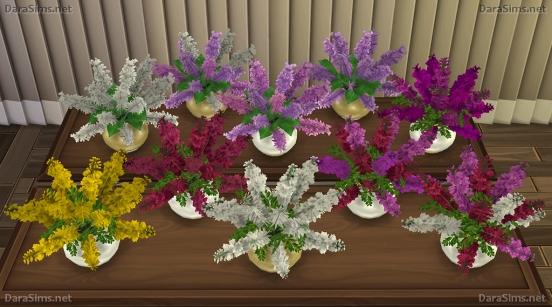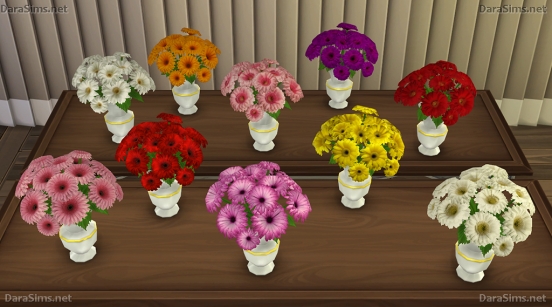 Required



Polygon Counts
Mixed Flowers (Смешанный букет): vertices 700, faces 714
Delphinium (Дельфиниум): vertices 987, faces 702
Gerbera (Гербера): vertices 988, faces 1140
DaraS_FlowerSet2_150717.zip (2 mb)
DOWNLOAD (mediafire)
Настоящие дипломы специалиста Нея. Бланк
http://diplomas-i.com/
диплома магистратуры Арбаж. Чтобы поставить цели, найдите набор занятий, которые, по вашему мнению, вам нравятся: чтение, письмо, здоровое питание и