Upholstered furniture set (The Sims 2)
This is my old creation (July 31, 2009). Living set: padded stool, armchair, sofa 2×1 and 3×1.

Meshes consists of 2 subsets – "frame" (wood) and "fabric" (seat), both it is possible to recolour.
("frame" has 10 recolors, "fabric" has 18 recolors)
All furniture meshes borrows recolors from two recolor packages – WoodRecolors & SeatRecolors.
Armchair is the repository master, him download necessarily!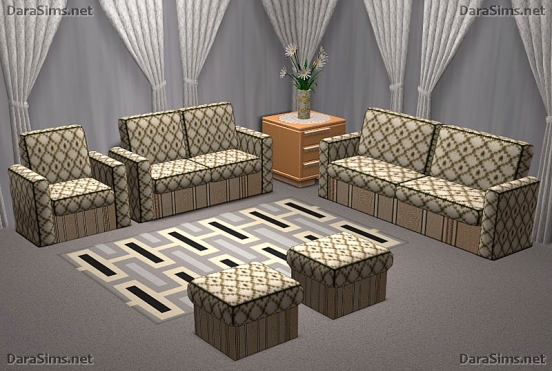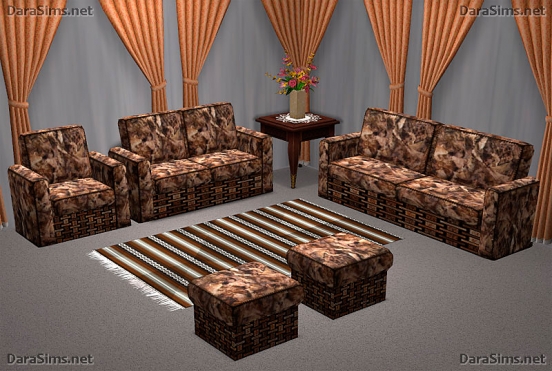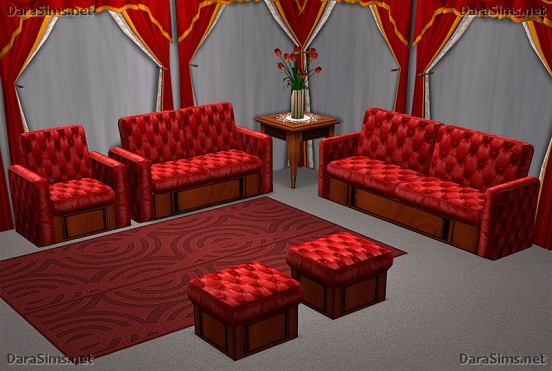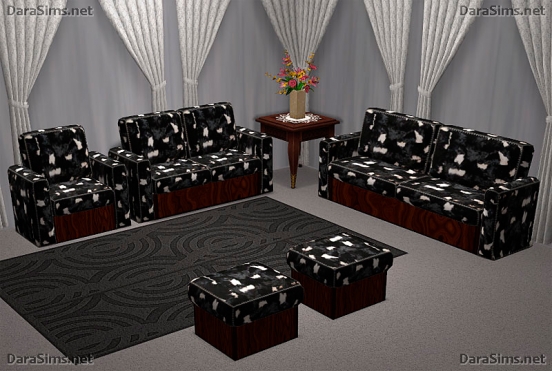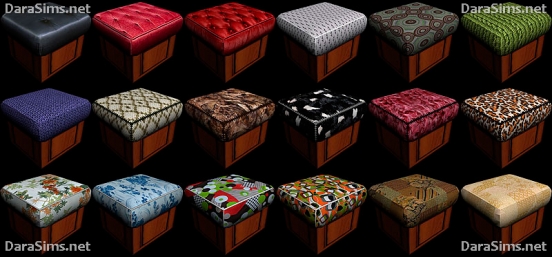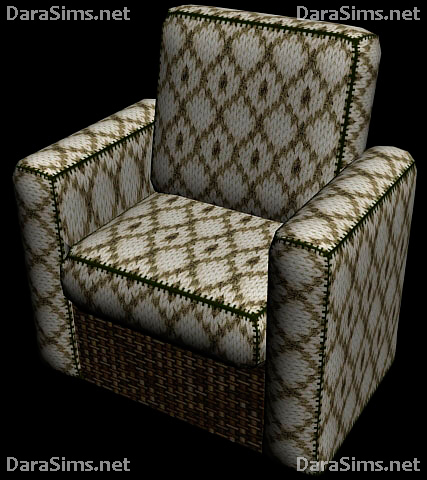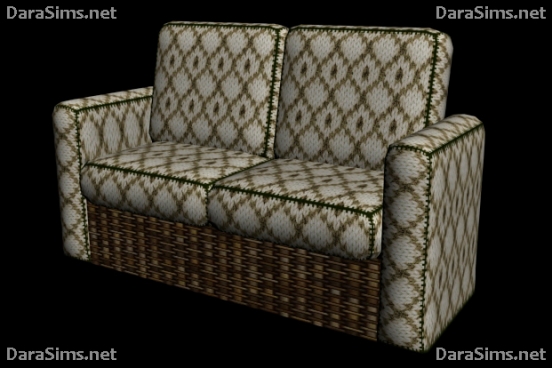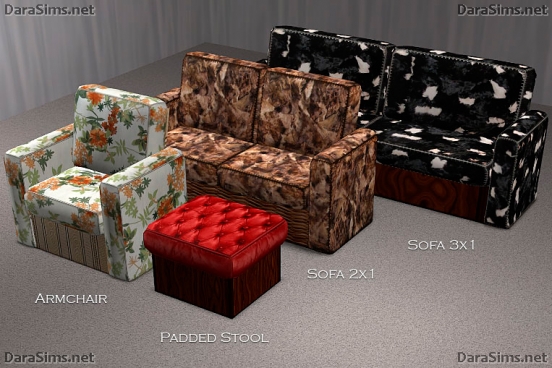 Polygon Counts
Padded Stool: vertices – 388, faces – 512
Armchair: vertices – 1647, faces – 2250
Sofa 2×1 & 3×1: vertices – 1912, faces – 2530