Festive Dining Set (The Sims 4)
Hi everyone! This is conversion of my objects from The Sims 3. Hope you will enjoy!
All meshes are possible to recolour (20 swatches), created in original game and should work with any addons.
You can find all item in category Dining Chairs (for 100 simoleons) and Dining Tables (for 300 simoleons).
Update 04 Aug 2016: added fix version for the game pack «The Sims 4 Dine Out»
Всем привет! Это конвертация моего столового набора для Симс 3 (столик и стул с чехлами).
Все меши перекрашиваются (20 перекрасок) и не требуют наличия дополнения.
Найти предметы можно в категории Стулья для столовой (за 100 симолеонов) и Обеденные столы (за 300 симолеонов).
Обновление 4 Авг 2016: добавлена исправленная версия для игрового набора «Симс 4 В ресторане»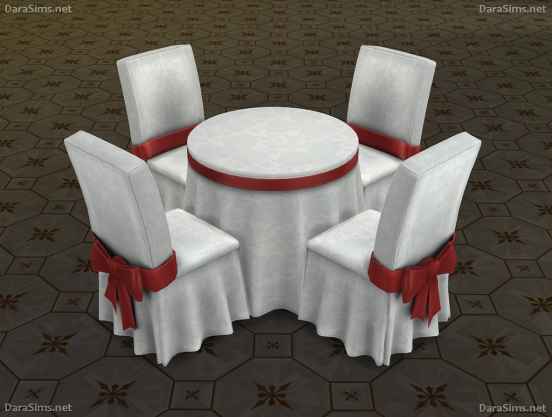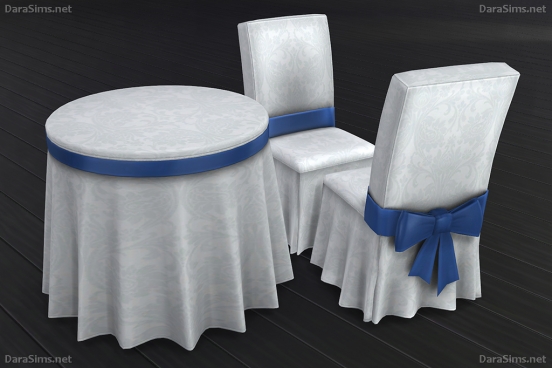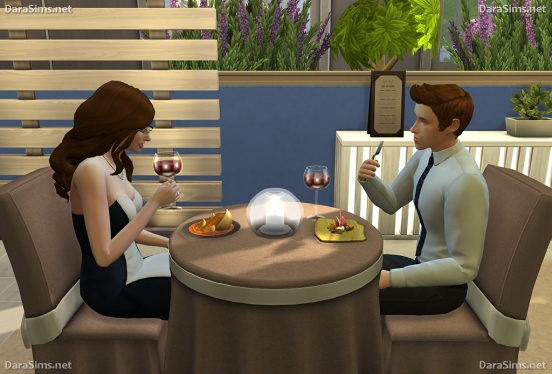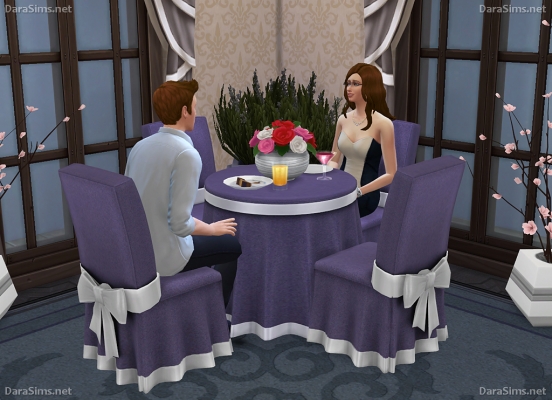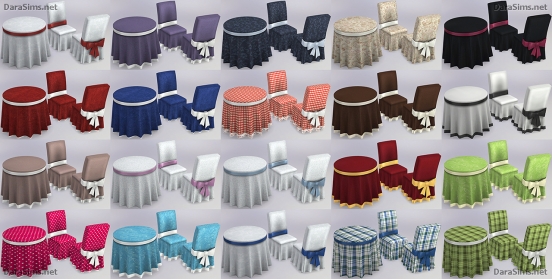 Required



Polygon Counts
Dining Chair: vertices 1111, faces 1396
Dining Table: vertices 1611, faces 2238
DaraS_FestiveDiningSet_180716_(dine-out-fix).zip (9.7 mb)
DOWNLOAD (mediafire)