Big Round Festive Dining Tables for The Sims 4 (6-8 seats)
By popular demand, I created additional tables to the previous festive dining set.
The set consist of 2 dining table: for 6 seats and for 8 seats, which can be varied (see pictures in post).
You can find all item in category Dining Tables (for 400 simoleons).
All meshes are possible to recolour (20 swatches), created in original game and should work with any addons.
По многочисленным просьбам я создала дополнительные столики для предыдущего обеденного набора.
В архиве 2 обеденных стола: на 6 сидений и на 8 сидений, которые можно варьировать (смотрите картинки ниже).
Найти предметы можно в категории Обеденные столы (за 400 симолеонов).
Все меши перекрашиваются (20 перекрасок) и не требуют наличия дополнений.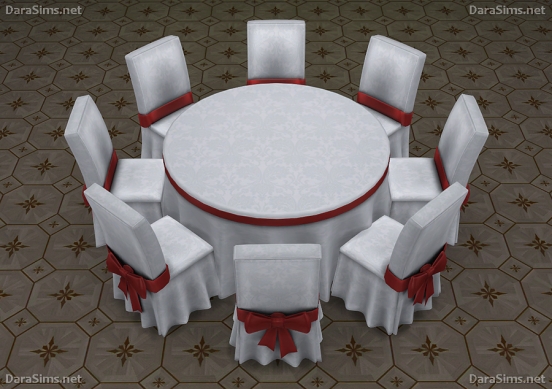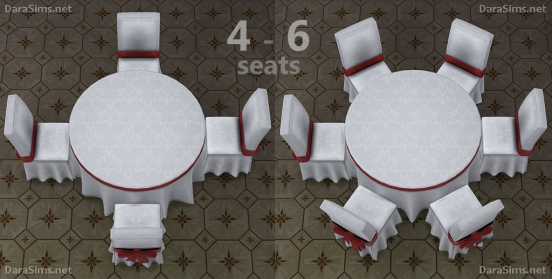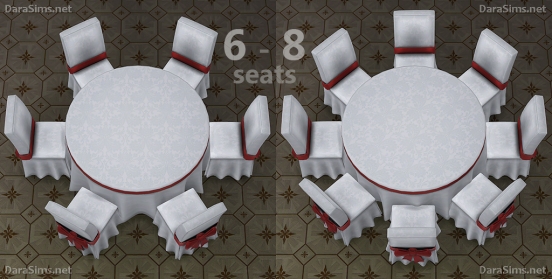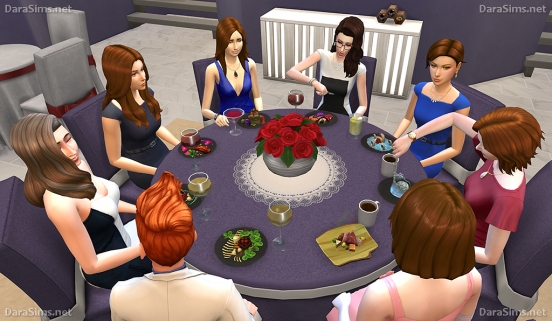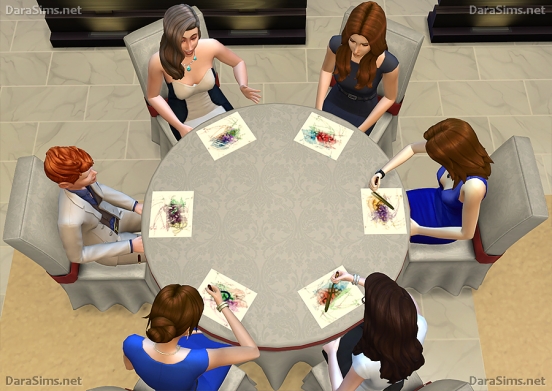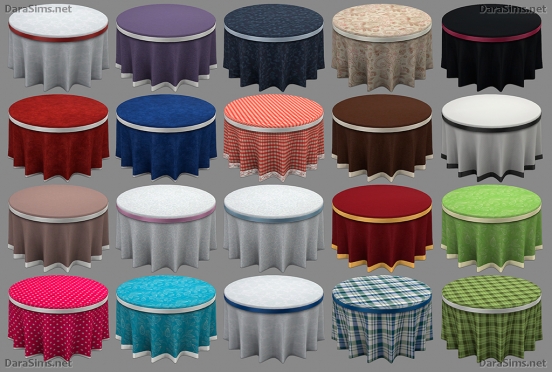 Required



Polygon Counts
Dining Table: vertices 1586, faces 2230
DaraS_BigRoundFestiveDiningTables_250117.zip (25.9 mb)
DOWNLOAD (mediafire)