Switches and sockets (The Sims 3)
All meshes are possible to recolour and move along the wall up and down.
The archive contains .package and .sims3pack formats.
This meshes is created in original game and should work with any addons.

You can find all item in category Decor – Paintings & Posters.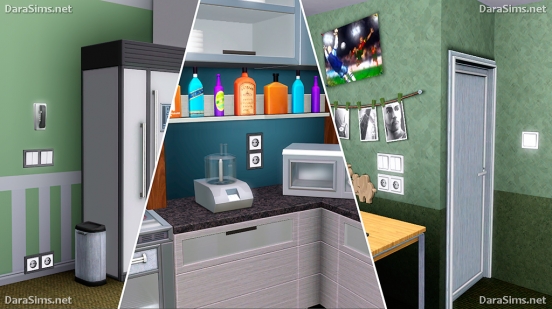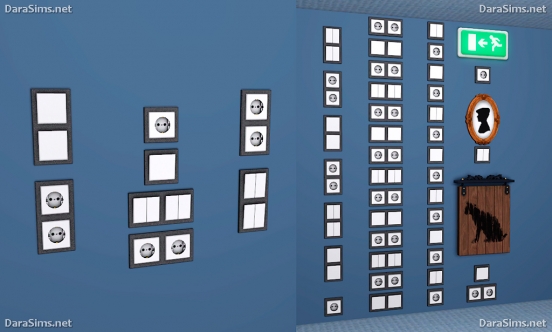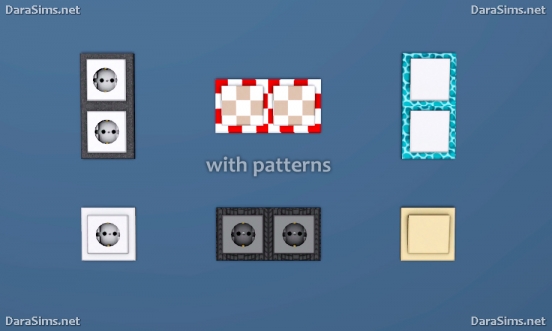 Required



Polygon Counts
Single Socket: vertices – 317, faces – 172
Single Switch: vertices – 83, faces – 44
Double Horizontal Socket: vertices – 612, faces – 336
Double Vertical Socket: vertices – 631, faces – 336
Double Horizontal Switch: vertices – 148, faces – 80
Double Vertical Switch: vertices – 165, faces – 80