Sliding Wardrobe Set (The Sims 3)
All meshes are possible to recolour.
This meshes is created in original game and should work with any addons.
The archive contains .package and .sims3pack formats.

You can find all item in category Mirror, Miscellaneous Decor & Miscellaneous Surface.
Objects work as mirror and shelf.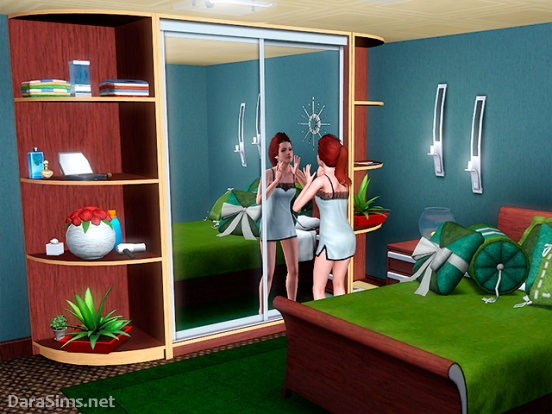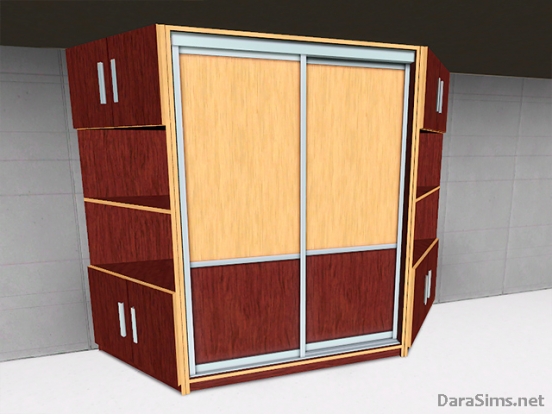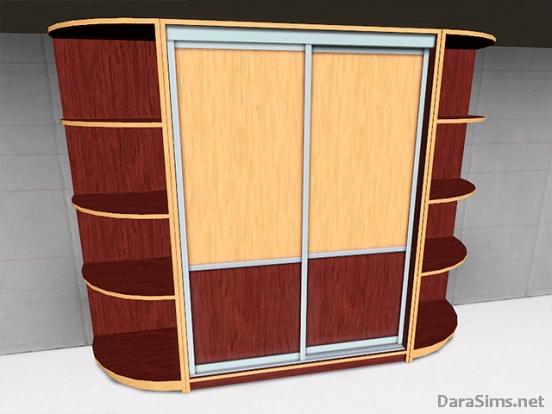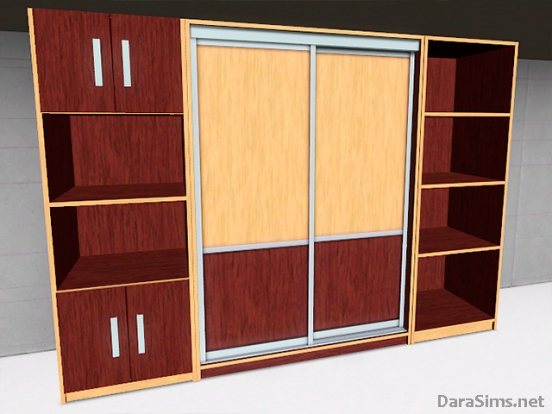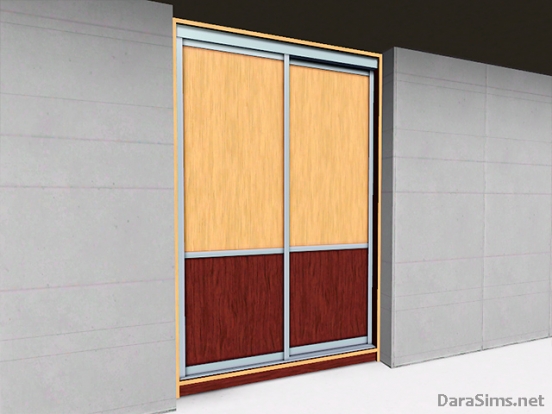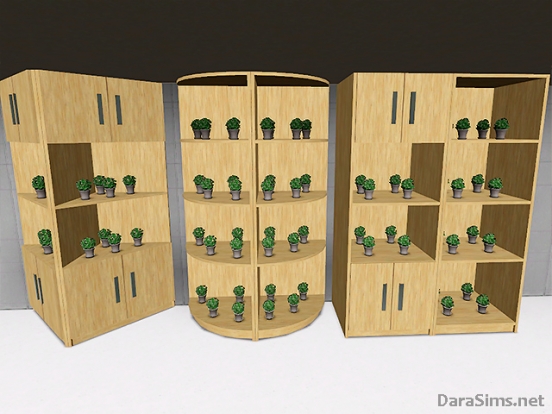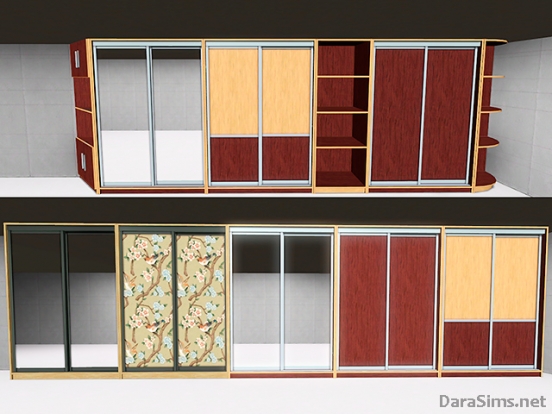 Required



Polygon Counts
Sliding Wardrobe: vertices 325, faces 172
Triangle Shelf: vertices 413, faces 228
Oval Shelf: vertices 281, faces 211
Square Shelf: vertices 167, faces 91
Square Shelf with doors: vertices 407, faces 235