Napkin Set (for The Sims 3)
All meshes are possible to recolour. There are 30 variations of napkins.
This meshes is created in original game and should work with any addons.
The archive contains .package and .sims3pack formats.

Update 13.01.15: Fixed bug with drowned plates and love letters
You can put on the napkins from 1 to 5 items. Also you can put one napkin to another and combine napkins with tablecloths from here and here.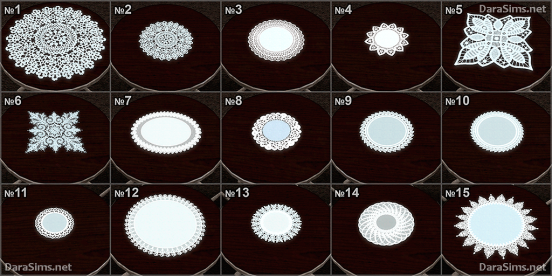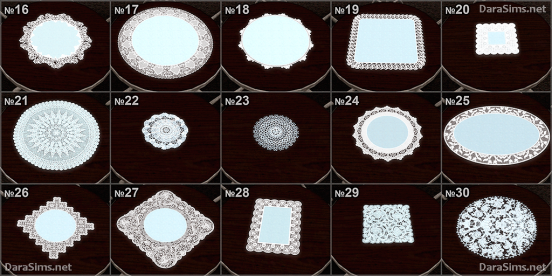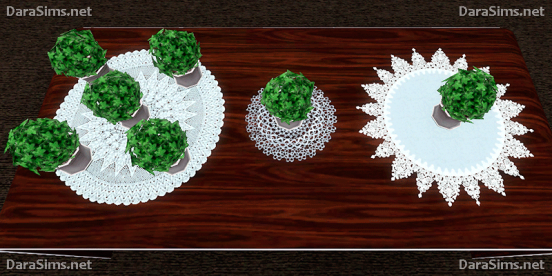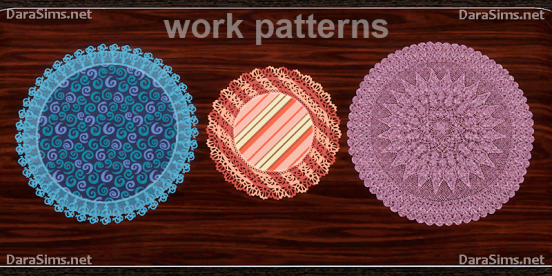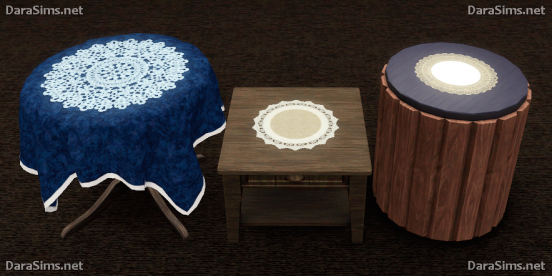 Required



Polygon Counts
All napkins: vertices 29, faces 28