Kitchen Furniture Set (The Sims 3)
The archive contains .package and .sims3pack formats.
You can find all kitchen counters in category Surfaces – Counters, and all cabinets in category Surfaces – Cabinets.

All meshes are possible to recolour.
This meshes is created in original game and should work with any addons.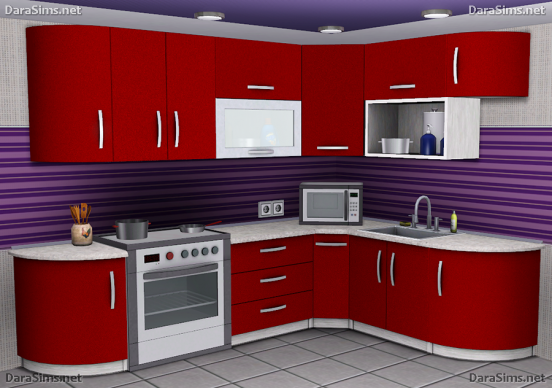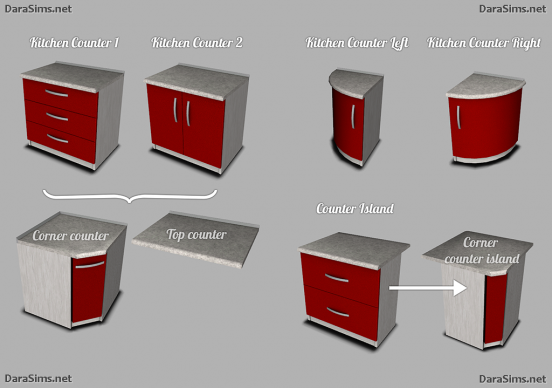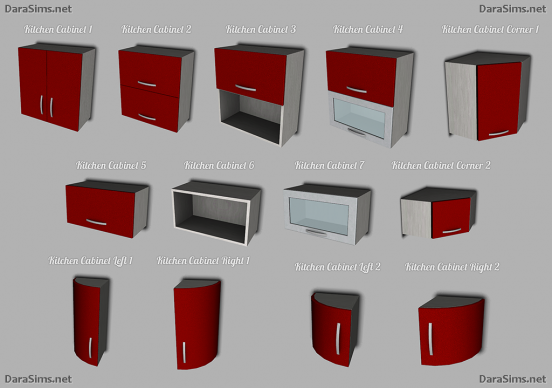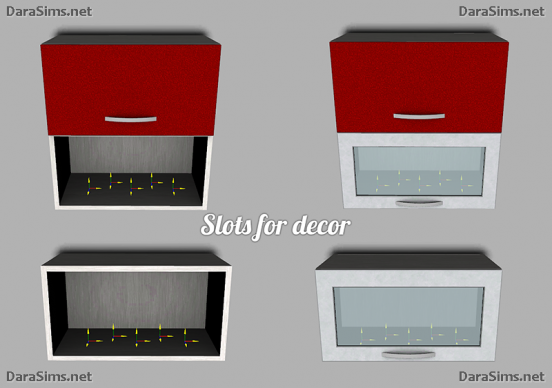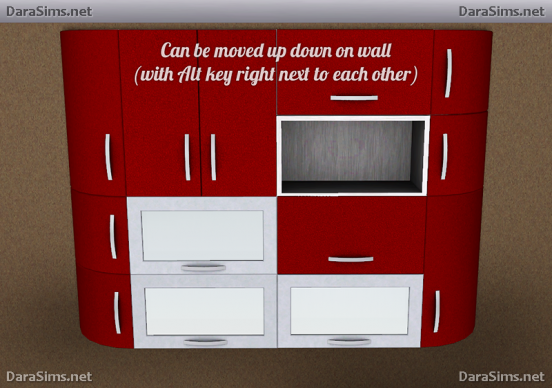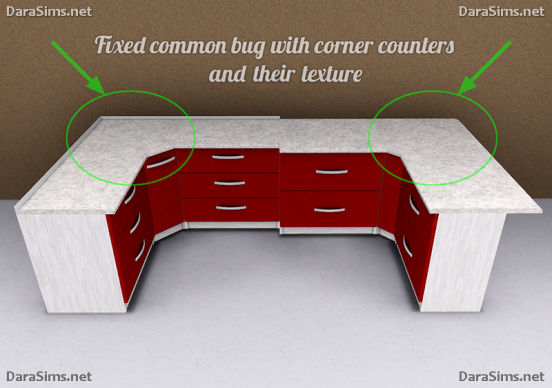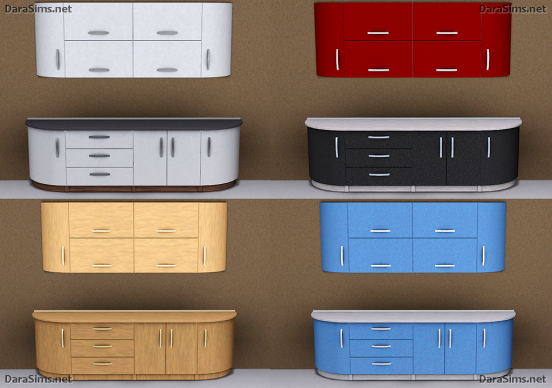 Required



Polygon Counts
Kitchen Counter 1: vertices 1413, faces 686
Kitchen Counter 2: vertices 980, faces 482
– Corner counter: vertices 651, faces 310
– Top counter: vertices 54, faces 36
Kitchen Counter Left: vertices 760, faces 455
Kitchen Counter Right: vertices 698, faces 455
Counter Island: vertices 1000, faces 490
– Counter Island Corner: vertices 288, faces 179
Kitchen Cabinet 1: vertices 950, faces 452
Kitchen Cabinet 2: vertices 948, faces 452
Kitchen Cabinet 3: vertices 539, faces 254
Kitchen Cabinet 4: vertices 1010, faces 482
Kitchen Cabinet 5: vertices 512, faces 248
Kitchen Cabinet 6: vertices 93, faces 44
Kitchen Cabinet 7: vertices 577, faces 272
Kitchen Cabinet Corner 1: vertices 569, faces 268
Kitchen Cabinet Corner 2: vertices 566, faces 268
Kitchen Cabinet Left 1: vertices 607, faces 322
Kitchen Cabinet Left 2: vertices 606, faces 322
Kitchen Cabinet Right 1: vertices 613, faces 322
Kitchen Cabinet Right 2: vertices 606, faces 322