Dining Set with cloth (The Sims 3)
You can find chair in category Dining Chairs (75$) and tables in category Dining Tables (100$ & 125$).
The archive contains .package and .sims3pack formats.

All meshes are possible to recolour (3 and 4 channel recolor). All objects consist of 4 recolor options.
This meshes is created in original game and should work with any addons.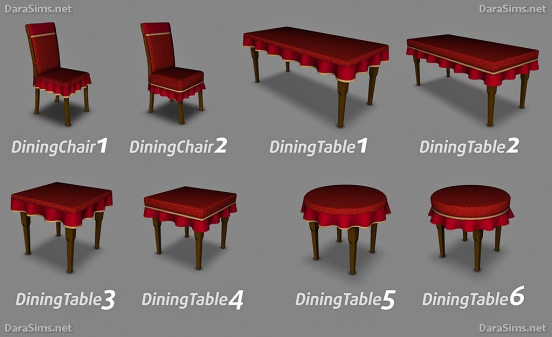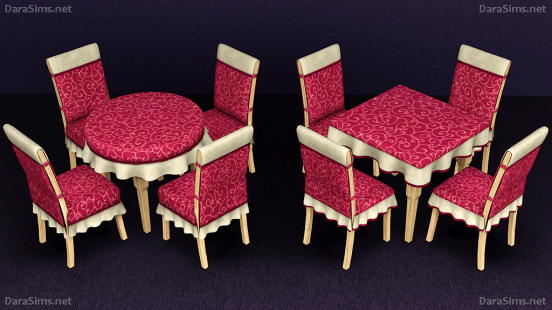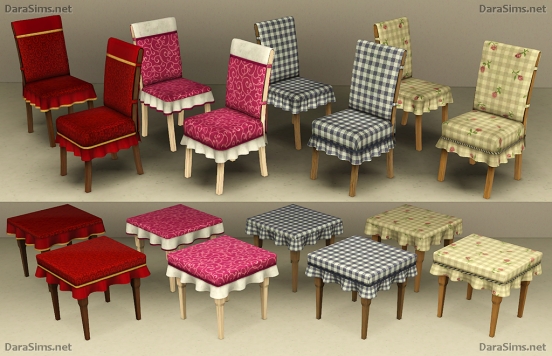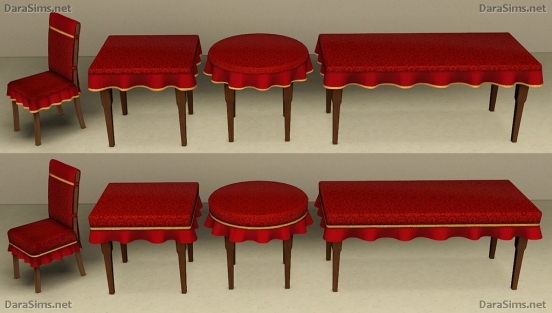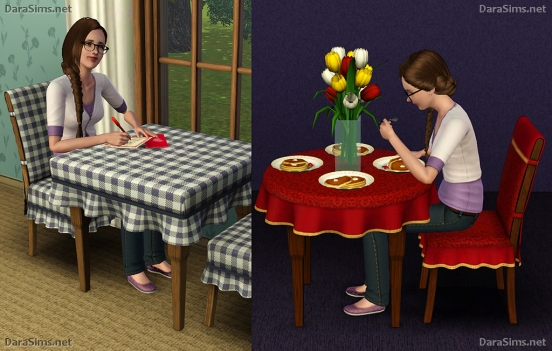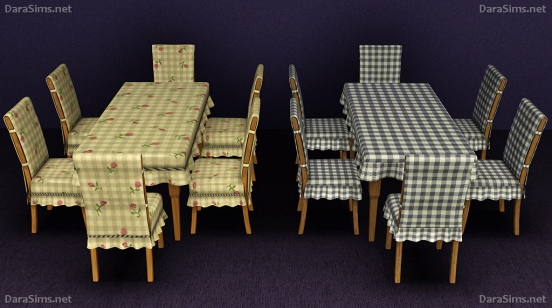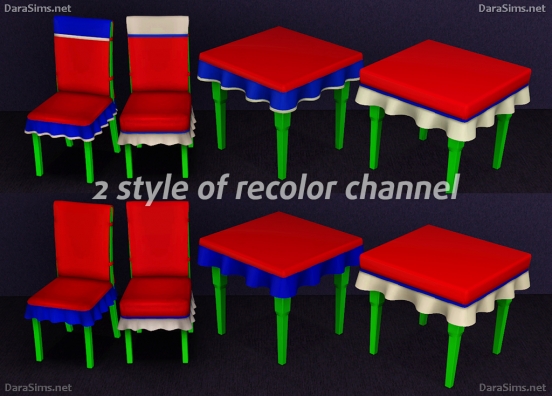 Required



Polygon Counts
Dining chair 1: vertices 2939, faces 2921
Dining chair 2: vertices 2998, faces 2947
Dining table 1: vertices 1720, faces 1628
Dining table 2: vertices 1767, faces 1676
Dining table 3: vertices 1301, faces 1208
Dining table 4: vertices 1348, faces 1256
Dining table 5: vertices 1478, faces 1506
Dining table 6: vertices 1606, faces 1634